Pros and Cons of Botox Q&A
Botox injections provide many benefits and are a fantastic FDA-approved injection to reduce the appearance of fine lines and wrinkles in men and women. Learn more about the pros and cons of botox Injections with Pacific Coast Aesthetics.

Call us

today or book an appointment online. We are located at

28 Seascape Village, Aptos, CA 95003

.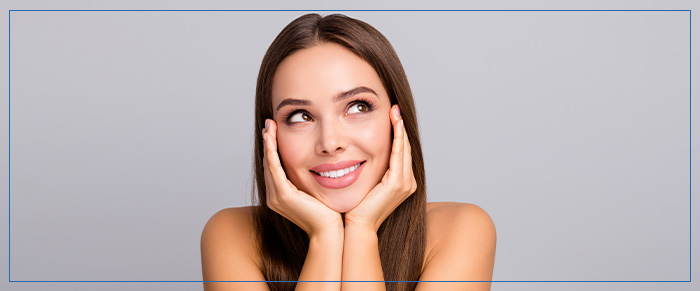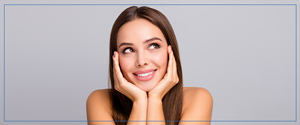 Table of Contents:
What are the benefits of botox?
Are there any cons to botox?
After i receive a botox treatment, should I expect any discomfort?
What should you not do after botox?
How can i improve my botox results?
What are the benefits of botox?


Botox injections provide the ability to reduce the appearance of aging and facial wrinkles. Botox offers a number of physical as well as psychological benefits for women and men of any aging age. If you are looking for a product that will improve your appearance while making your skin look youthful, skin appear smoother without the need for surgery; then Botox injections will be one of the better options for you. Botox injections provide a non-invasive cosmetic injectable that will improve several health-related problems, but also cosmetic issues in relation to aging.

Are there any cons to botox?


With every cosmetic procedure, there are a few cons. With Botox, it is a pretty safe cosmetic procedure. The few side effects that can occur with Botox that everyone interested in getting Botox injections should be aware of include:

• Bruising at the site of the injection(s)
• Slight pain at the injection site
• Flu-like symptoms
• Headache
• Redness
• Nausea
• Temporary facial weakness
• Temporary drooping
• When using Botox, you may see specific signs and symptoms which are very rare but should be noted that include breathing problems, trouble swallowing, slurred speech, and muscle weakness.

These certain individuals that shouldn't get botox injections are women who are pregnant or breastfeeding, anyone who is allergic to cow's milk protein, or if you have a neurological disease.

After I receive a Botox treatment, should I expect any discomfort? 


After a Botox injection treatment, there are a few common discomforts that may occur, and depending on the individual, may be more uncomfortable than others. A few of the most typical side effects to occur includes:

• Redness
• Swelling
• Tenderness
• Bruising

While these are typical side effects that may last only 1 to 2 weeks after your treatment and are quite common to go through, the following effects are not typical, and will need immediate medical attention:

• Issues swallowing
• Muscle weakness
• Difficulty speaking
• Difficulty breathing
• Changes in vision
• Poor bladder control


What should you not do after botox?


The do's and don'ts after getting botox injections are not long, but they are critical to making sure your treatment ends up beautiful, flawless, and the way you wanted them to look.

The Don'ts of Botox Injections include:

• Do not rub or massage any of the treated areas
• Try not to wear makeup, if possible, for the first little bit
• Try not to sleep on your face the first night after the Botox treatment
• Exercise is not permitted within the first 12 hours after a Botox treatment
• Try not to excessively consume alcohol within the first 24 hours after a Botox treatment
• No other facial treatments should be done for a minimum of 2 weeks after your Botox injection treatment
• Avoid long exposure time to sunlight/UV light, extremely cold temperatures, or saunas for 2 weeks after your Botox treatment

How can I improve my botox results?


There are a few ways you can improve and even increase the longevity of your Botox injections results. Normally, you would see the injectable last anywhere from around 6 months to up to 2 years, this all depends on how fast your body naturally breaks down the injectable.

It is not recommended to touch the injection area or to massage or apply any pressure to the injection site. Instead, we recommend you start with gentle movements immediately after the injection appointment, this is to help gently and evenly distribute the Botox injection, but also helps the Botox to work faster, and prolong your results.

Staying hydrated is key to keeping wrinkles at bay, and maintaining your Botox injections. The hydration from water helps to hydrate your skin naturally. Boost this by choosing moisturizers with hyaluronic acid to reduce any inflammation and slow the breakdown process of the Botox injectable.

If you properly take care of your skin, you will notice the results of Botox injections lasting longer. Proper skincare includes moisturizing daily, and staying hydrated, and using hyaluronic-based ingredients in your skincare regime.

Overexposure to harmful UV rays from the sun or tanning beds can reverse the benefits that you were just injected from Botox into your skin. Instead, use high-quality sunscreen when you go out, wear hats or other items to help block the sun from your face, and stay in the shade or inside during peak UV hours.

The food you eat can have a direct negative or positive impact on your appearance as well as the health of your skin. To maximize your Botox injection results, eat right by putting eating foods that provide benefits including leafy greens, protein, fruits, and other great food categories.

Stress is commonly what started the wrinkles to occur other than age in the first place. Stress can provide more negatives than just wrinkles, try getting yourself into things that will help with your stress like meditation, going for walks, or yoga. If you are interested in getting botox, call us today or simply book an appointment. We are conveniently located at 28 Seascape Village, Aptos, CA 95003. We serve clients from Aptos CA, Capitola CA, Soquel CA, Santa Cruz CA, Live Oak CA, Watsonville CA, and surrounding areas.