Chemical Peels Treatment for Acne Scars in Aptos, CA
Chemical peels offer great benefits to those who may be dealing with acne prone skin or acne scars. Talk to our team of professionals today at Pacific Coast Aesthetics about chemical peels for acne scars and all its benefits.

Contact us

today or visit us

online

to book an appointment. We are located at 

28 Seascape Village, Aptos, CA 95003

.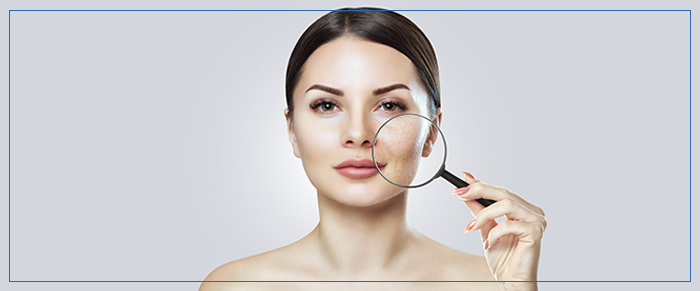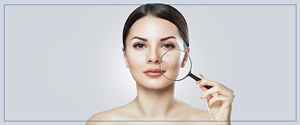 Table of Contents:
How does acne scarring occur?
How does a chemical peel help reduce acne scars?
What should be expected during and after a chemical peel?
How often should you get a chemical peel?
How does acne scarring occur?


Your skin, your largest organ, has three main layers. Starting with the outermost layer is the epidermis; next the dermis; and, the deepest layer is the hypodermis. Each layer protects your vulnerable insides from the sun's UV rays, and bacteria, and helps produce vitamin D from sunlight. The of inflammation of acne blemishes are what cause acne scars. When the acne pore swells, a breakdown occurs in the wall of the pore. Acne blemishes can be small, and scars created tend to be shallow and heal quickly. Sometimes, however, deeper scars can occur when the contents of the blemish spills over into the surrounding tissue. The skin responds by forming new collagen fibers to repair the scar. Just because you have acne, doesn't necessarily mean you'll end up with scars. Statically, only one in five people with acne will have scarring, so scaring from acne is rarer than the norm. The even better news is that not all acne scars are permanent because effective treatments are available, some of which nearly remove the scars completely, and others help the skin heal itself by encouraging the skin to produce more of its own collagen.

How does a chemical peel help reduce acne scars?


Chemical peels help with acne scars by working beneath the surface of the skin, turning over new skin cells, and promoting new skin cell growth, which helps to lessen the appearance of acne scars over a period of time. Chemical peels can help reduce the appearance of multiple types of acne scarring including discoloration, or pockmarks from past acne.

Chemical peels use a chemical solution to remove the outer layer of old skin to improve the appearance of acne scars. New skin will replace the removed outer layer, leaving it smoother, and less appearance of scars.

What should be expected during and after a chemical peel?


Before your first chemical peel treatment, you and your dermatologist should discuss your expectations, any potential risks, and what you can expect from the procedure.

In addition, you should also discuss the following:

• Discuss with your doctor your skin condition and treatment goals to determine the depth of chemical peel.
• Reveal any history you have of scarring, or recurring cold sores.
• Avoid taking any medications or supplements as they can affect blood clotting (aspirin, ibuprofen or vitamin E) for 10 days before surgery.
• Avoid taking medications like Retin-A, Renova, or glycolic acid.
• Determine if you will need a ride home following the procedure.

After your treatment, you may experience a sunburn-like feeling in the treatment area. Other common experiences include:

• Redness
• Swelling
• Blisters following medium and deep peels.
• Bandages will be left over the treated areas for a few days.

For several months following your chemical peel, it is very important to avoid the sun as much as possible.

How often should you get a chemical peel?


The ideal schedule for this treatment will vary drastically, since every person is different, and it depends on the kind of peel that you would like to get, as well as, any existing damage on your skin, and your age. Light peels can usually be repeated in one-to-four week intervals, whereas with medium peels, it is advisable to wait six to twelve months before repeating the procedure. Deep peels should only be repeated once every few years.

At Pacific Coast Aesthetics, in Aptos California, our team of highly skilled, and caring physicians, and medical aesthetic professionals, take great pride in offering the safest, most advanced, and the only holistic medical aesthetics procedures in the Monterey Bay area. Call us today or simply book an appointment. We are located at 28 Seascape Village, Aptos, CA 95003. We serve patients from Aptos CA, Capitola CA, Soquel CA, Santa Cruz CA, Scotts Valley CA, Live Oak CA, and Watsonville CA.