Pacific Glow Microdermabrasion Treatment Specialist in Aptos, CA
Microdermabrasion is a non-invasive treatment that is used to renew overall skin tone & texture. Microdermabrasion treatment can help improve the appearance of wrinkles & fine lines, acne scars, sun damage, melasma, and more. This procedure gives patients a more youthful-looking complexion! Our experienced staff provides Microdermabrasion Treatment Services at Pacific Coast Aesthetics located in Aptos, CA. For more information,

contact us

today or simply

book an appointment

. We are conveniently located at

28 Seascape Village, Aptos, CA 95003

.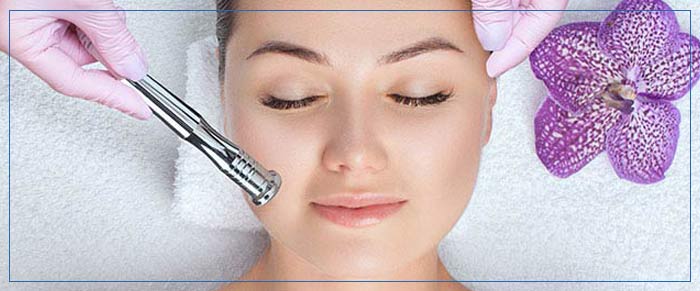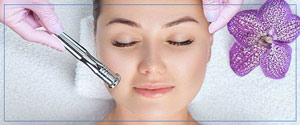 Table of Contents:
Is microdermabrasion good for your skin?
Where do you go to get microdermabrasion?
How much does microdermabrasion treatment cost?
Not only can skin issues cause a lack of confidence in your appearance, but they can also be a cause of discomfort! At Pacific Coast Aesthetics, we want to help boost your confidence and relieve any pain from skin issues, including dry skin, acne, and acne scarring. Our team of medical professionals, licensed aestheticians, and massage therapists are well-equipped to provide phenomenal services. We are committed to compassionate and expert care for all of our patients!
Is microdermabrasion good for your skin?


Microdermabrasion is excellent for your skin! There are a whole host of benefits that microdermabrasion brings to your skin, including the treatment of several different skin conditions, such as melasma, acne and acne scars, sun damage, stretch marks, dry or oily skin, and more! Microdermabrasion helps your skin in numerous ways, such as the following:

• Providing your skin with more volume, as well as more transparent and vibrant complexion
• Stimulating collagen production to improve elasticity and give your skin a younger look and feel
• Reducing acne breakouts by unclogging pores and congestion
• Treating premature aging caused by sun exposure, fine lines, scarring, and wrinkles
• Promoting an even skin tone and reducing undue pigmentation by correcting, clarifying, and strengthening your skin

Where do you go to get microdermabrasion?


To receive microdermabrasion treatment, the best place to go to is a medspa. Medical spas differ from regular spas in that they staff a fully licensed medical professional. As such, they can provide a more extensive range of services. If you are looking for a specific clinic that offers microdermabrasion in the Capitola and Aptos, California area, we invite you to check out our excellent microdermabrasion services at Pacific Coast Aesthetics! Our med spa staff a physician that is board-certified in emergency medicine and has extensive experience with formal aesthetics. We also have a physician's assistant, a licensed aesthetician, and a massage therapist on staff!

For our microdermabrasion treatments at Pacific Coast Aesthetics, we use DiamondGlowTM microdermabrasion. This medical-grade and non-invasive technique follow a three-step process of exfoliation, extraction, and infusion. In the exfoliation phase, a precise diamond-tipped device helps to remove dry and damaged skin. Then, with the extraction phase, the DiamondGlowTM tool uses a powerful suction technique to deeply clean pores on the skin's surface. Finally, the exfoliation and extraction phases help prepare the skin for infusion, in which a SkinMedica® Pro-Infusion serum is delivered to the skin to hydrate, brighten, and rejuvenate your skin!

We also personalize all our treatments to the specific requirements of your skin! As such, we can provide concentrated treatment for various issues, such as enlarged pores, dry, oily, or rough skin, hyperpigmentation, and signs of aging!

How much does microdermabrasion treatment cost?


Microdermabrasion is a fairly inexpensive procedure! At Pacific Coast Aesthetics, we pride ourselves on providing affordable and top-quality microdermabrasion services. For our microdermabrasion prices, please call us at (831) 208-5153. Also, keep an eye out for various specials and promotions on our Specials page! We are currently offering complimentary phone consultations, but new specials are added regularly!

If you were looking for a quality and established medical spa specializing in microdermabrasion treatment, you will be pleased with our services at Pacific Coast Aesthetics! For more information, contact us today or simply book an appointment. We are conveniently located at 28 Seascape Village, Aptos, CA 95003. We serve clients from Aptos CA, Capitola CA, Soquel CA, Santa Cruz CA, Scotts Valley CA, Live Oak CA, and Watsonville CA. We are open five days a week and are closed on weekends. *

*Due to the ongoing COVID-19 pandemic, we are operating on limited hours and by appointment only. Stay tuned to our website for any updates.