Pacific Coast Aesthetics
Laser Hair
Removal
Laser Hair Removal Questions and Answers
Pacific Coast Aesthetics offers laser hair removal, an effective treatment with no downtime. We are located at 28 Seascape Village, Aptos, CA 95003. For more information about laser hair removal, call us today or simply book an appointment. We are located at 28 Seascape Village, Aptos, CA 95003.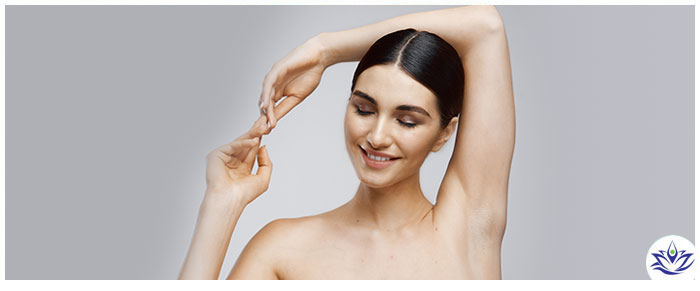 What is Laser Hair Removal?
Laser hair removal is a noninvasive and convenient way to permanently reduce or remove unwanted facial or body hair, leaving the skin looking smooth and silky. Laser hair removal is a gentle technique and is a very effective treatment for large and small areas effectively with no downtime. Forever Bare BBL™ is also far more effective than waxing, electrolysis or razors. Laser hair removal is a very common aesthetic procedure performed in the US today. Forever Bare BBL™ uses a laser and motion technology that works by heating the hair follicles to remove unwanted hair. The procedure has improved dramatically over the years and is much more efficient than traditional laser hair removal methods.
How many treatments are needed for Laser Hair Removal?
Most patients will require between four and six laser therapy sessions. The full treatment cycle can take up to nine months because treatments need to be spaced out by six weeks. Following each session, you will notice fewer and fewer hairs. Though Laser Hair Removal is highly effective, hair follicles do eventually heal resulting in new hair production requiring multiple follow-up treatments. The exact number of follow-up laser treatments varies by individual as well as the areas treated.
What can I expect from the Laser Hair Removal treatment? 
Forever Bare BBL™ hair removal is conveniently performed in our office and can be completed in about 10-15 minutes. A skin cooling topical anesthetic gel is applied before and during treatment to help keep you comfortable. Most patients experience minimal pain and possibly feel a slight stinging sensation during the procedure. You will be given special goggles to wear during the treatment to protect your eyes from the laser beam. An assistant may also shave the area again if necessary. In the event you experience any discomfort following your treatment, apply ice to the treated area. Some patients with sensitive skin may experience a mild skin reaction immediately after laser hair removal, in which case the doctor might apply a steroid cream to the affected area. Laser hair removal most often requires two to six treatments. The time between treatments varies depending on the area where hair is removed. Areas like the upper lip where hair grows quickly, you may need to repeat the treatment in four to eight weeks. Areas of slow hair growth, such as the back, the treatment interval may be every 12 to 16 weeks.
It is recommended after your Forever Bare BBL™ treatment and between scheduled treatments that you avoid direct sunlight or use a tanning bed for up to six weeks, or as directed by your doctor. Also recommended is the use of a broad-spectrum SPF30 sunscreen daily. During treatment hairs do not just fall out immediately but over a few days to a couple of weeks you will actually shed them. Repeated treatments are usually necessary because hair growth and loss naturally occur in a cycle, and it is in the new-growth stage that the Forever Bare BBL™ treatment works best with hair follicles. You will be able to resume your normal activities on the same day as your treatment.
How permanent is laser hair removal?
Forever Bare BBL™ therapy uses high-heat laser beams, which is a mild form of radiation to damage your hair follicles. Located just below the skin, hair follicles are responsible for producing new strands of hair. By destroying the hair follicle, hair production is temporarily disabled. You've likely tried tweezing, shaving, or waxing at home, and all these methods do remove hair, but above the surface, and don't target hair-producing follicles so the hair regrows rapidly. Some patients see no new hair growth after 10 years or more while others may experience regrowth sooner and require annual touchup treatments.
If you have any questions or would like to book an appointment for laser hair removal, we would be pleased to hear from you. Reach out to us today so that we can help you achieve your goals of removing unwanted hair. We are located at 28 Seascape Village, Aptos, CA 95003. We serve clients from Aptos CA, Capitola CA, Soquel CA, Santa Cruz CA, Scotts Valley CA, Live Oak CA, and Watsonville CA.