Forever Clear BBL™ Acne Treatment in Aptos, CA
Our Forever Clear BBL™ treatment system offers the ability to treat your acne easily and without painful treatments. If you are looking for an acne treatment that is effective and safe, then visit Dr. John Beuerle MD., at Pacific Coast Aesthetics for efficient BBL treatments. For more information, contact us today or book an appointment online. We are located at

28 Seascape Village, Aptos, CA 95003

.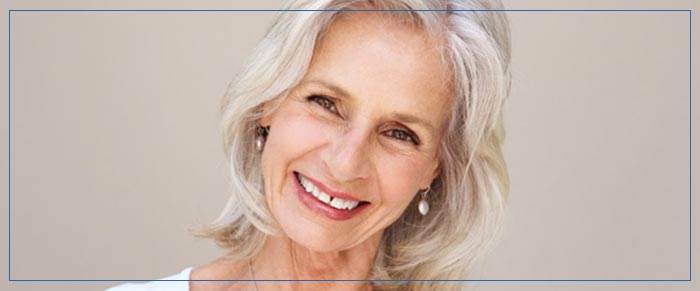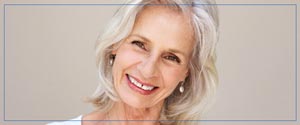 Table of Contents:
What is forever clear BBL™?
How long does forever clear BBL™ last?
How much does forever clear BBL™ cost?
Is forever clear BBL™ good for acne?
Can forever clear BBL™ make my skin clear?
What is Forever Clear BBL™?


Forever Clear BBL™ is a cutting-edge technology that uses blue and yellow wavelengths of light to clear difficult-to-treat acne. The blue wavelength eliminates acne-causing bacteria deep within the pores, while the yellow wavelength reduces inflammation and redness. For additional benefit, infrared light can be used to promote the body's natural healing process. Forever Clear BBL™ can be used along with Diamond Glow microdermabrasion and tailored skin products to achieve the best control and maintenance of acne-prone skin. These comfortable treatments allow patients to look forward to their visits and adhere to a plan that will maximize results.

How long does Forever Clear BBL™ last? 


To achieve maximum results from Forever Clear BBL™, it is highly recommended to get a series of 6 weekly treatments. Most of our patients do need a periodic touch up treatment from monthly to every 6 months depending on your acne type and severity.

Forever Clear BBL™ combined with a professional skincare home regime will give you the ultimate results with long-term clearance and confidence from acne break-outs.

After your treatment is complete, you may experience temporary reddening and minimal swelling from the acne and the surrounding skin for 1-2 days. This is normal and usually associated with minimal to no downtime. Makeup however can still be applied, even immediately if desired.

How much does Forever Clear BBL™ cost? 


Forever Clear BBL™ acne treatments cost varies and is based on the extent of the treatment and number of sessions that are needed to be done to achieve the maximum results. We may also recommend additional facial treatments which can also alter the price.

If you are interested in the Forever Clear BBL™ treatment, contact us at Pacific Coast Aesthetics for more information as well as to book a consultation for you, so our specialists are able to go through your health history, as well as review and diagnose your skin to offer the best recommendation for treatment sessions as well as cost.

Is Forever Clear BBL™ good for acne?


Acne usually occurs when the hair follicle pores are blocked by the natural components of the skin. The root cause of most acne lesions. Once the pores are blocked, inflammation and bacteria will overgrow and occur leading to red bumps and cysts in the skin. The sebaceous glands or sweat glands of the skin then contribute to excessive amount of sebum into the plugged follicle increasing inflammation. Hormones are also a large part of causing acne. Most teens are affected to some degree due to the hormones. Acne is not life-threatening; however, it can cause a physical disfigurement like scarring and emotional distress if not treated early on.

BBL which is also known as broad based light which has proven to be helpful in the treatment of acne. The FDA treatment is utilized with a blue filter to selectively target the p-acnes bacteria that are partially responsible for the acne in your skin.

A thin film of gel is applied to your skin during treatment, and followed by the Forever Clear BBL™  treatment. Most patients experience minimal discomfort during the treatment. Forever Clear BBL™ treatment session usually lasts anywhere from 20-30 minutes.

Can Forever Clear BBL™ make my skin clear?


Forever Clear BBL™ offers cutting edge treatment that effectively clears even the most stubborn of acne without having the use creams or medicine to treat it. The skincare treatment option utilizes the BBL or Broadband Light to target active acne, cystic acne, and the red or brown marks (post-inflammatory hyperpigmentation) that are left behind by the acne outbreaks.

Forever Clear BBL™ offers a non-invasive, gentle, and safe option to treating acne. After applying the thin layer or gel that is applied to your treated area, the Forever Clear BBL™ treatment will begin. Your skin will become feeling warm throughout the duration of the procedure, however many of our patients do not feel uncomfortable during the treatment.

You can expect to see clearer skin, as well as less noticeable pores. Acne marks will fade and your skin will be more even-toned thereafter. You may begin to see improvements after your first treatment; however, you will see the maximum most effective results if you follow the treatment protocol and use of recommended home care products.

Every patient will need different number of treatment sessions as well as results. Our medical specialists will work with you to develop a treatment plan so that we can achieve your skin goals, and leaves you feeling even more confident than ever before.

Interested in our services? Get in touch with us today. Pacific Coast Aesthetics is located at 28 Seascape Village, Aptos, CA 95003. We look forward to speaking with you soon here at Pacific Coast Aesthetics! We serve patients from Aptos CA, Capitola CA, Soquel CA, Santa Cruz CA, Scotts Valley CA, Live Oak CA, and Watsonville CA.