Halo Laser Treatment Specialist in Aptos, CA
When looking to stimulate collagen, tone and tighten skin, reduce wrinkles, and more. Try the Halo Laser Treatment at Pacific Coast Aesthetics. A revolutionary skin-resurfacing technology. Our Dr. John Beuerle MD., may help you to get rid of black spots, sun damage, and other aging skin problems to reveal a bright, youthful appearance with Halo laser treatments. For more information,

contact us

today or book an appointment

online

. We are located at

28 Seascape Village, Aptos, CA 95003

.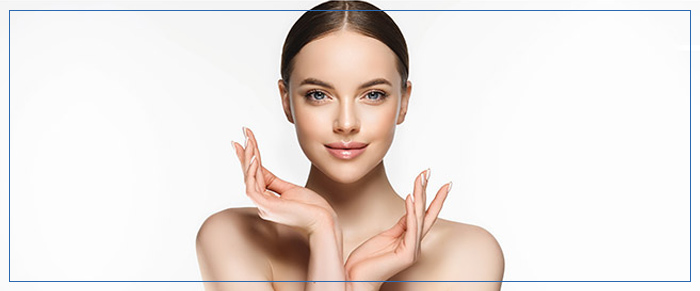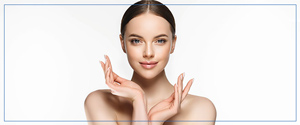 Table of Contents:
What is the Halo laser used for?
Is Halo laser painful?
How long does it take to recover from Halo Laser?
Is Halo laser treatment safe?
A youthful look isn't as hard to reobtain as it once was. Modern technology makes it much more attainable and affordable for patients, and today's technology is safer than ever before. Halo laser treatment is at the top of this technology, so we're proud to provide it for patients in the Aptos CA area and beyond. Reach out to us at Pacifc Coast Aesthetics or read on to learn more about Halo laser treatment in Aptos, CA.
What is the Halo laser used for?

The Halo laser is a type of cosmetic laser that offers patients clear, even-toned, and more youthful skin. Halo was actually the first laser of its kind in the market, and as a hybrid fractional laser, it uses non-ablative and ablative wavelengths. When the laser is used on particular areas of a patient's skin, after just one or two treatment sessions, patients can get a more even skin tone and tighter skin, as well as a reduction in skin issues like wrinkles. With other skin treatments out there, many sessions are often required, which can get expensive.

Many patients with enlarged pores, fine lines, scars (like acne scars), wrinkles, hyperpigmentation, and/or uneven skin tone can benefit a great deal from Halo treatment. If you've been dealing with one or more of these skin issues for some time now, then you should definitely consider Halo. It's effective, but it's also very safe for patients too. Also, Halo is versatile, so it can be configured for patients with different skin types and darker skin.

Is Halo laser painful?


Before beginning a treatment, a Halo laser professional will apply a numbing cream to the area the patient is getting treated. This will help to make the laser treatment as comfortable as possible for the patient. Patients might experience some discomfort during and after a treatment, but generally, Halo treatment isn't very uncomfortable for patients, and any pain goes away quickly.

One of the best things about Halo is that for many patients, all they require is one treatment for them to see lasting results. After just 20 minutes, you'll be done, and after a few days, you'll begin to notice that you have the kind of skin you've been longing for!

How long does it take to recover from Halo Laser?


After a Halo treatment, patients will have 4 to 7 days of downtime, but after this period, you'll notice the "Halo glow!"

During recovery, the treated area will appear sunburned and a bit swollen, but this does away by day 7. Patients can expect some swelling, itching, redness, peppering, and bronzing / darkening of the skin, but these are normal side effects of treatment, and here at Pacific Coast Aesthetics, we can provide you with instructions and certain products to help clear up these issues. After the week, you'll be left with the Halo glow and more youthful looking skin!

Is Halo laser treatment safe?


Yes, Halo is quite safe for most patients and skin types, so you can be confident in the treatment. You should speak with a proper professional to determine whether Halo is right for you. One of our aesthetics professionals at Pacific Coast Aesthetics would be happy to see you for a consultation, call now to book one with us. And when you come in to see us for your appointment, you'll find our clinic over at 28 Seascape Village, Aptos, CA 95003. We serve clients from Aptos CA, Capitola CA, Soquel CA, Santa Cruz CA, Live Oak CA, Watsonville CA, and surrounding areas.

We'd love to hear from you soon and tell you everything else you want to know about Halo laser treatment, so get in touch with us today to book that consultation with us here at Pacific Coast Aesthetics!