MicroLaser Skin Peel Treatment Specialist in Aptos, CA
Microlaser skin peel treatment is an effective anti-aging treatment as the MicroLaser peel works to remove the thin top layer of skin, allowing for fresh, healthier skin to be revealed. Requiring only minimal downtime, this treatment is able to provide patients with a beautiful, youthful, glowing complexion that is free of pigmentation and texture irregularities. For more information, contact us or book an appointment online. We are conveniently located at 28 Seascape Village, Aptos, CA 95003.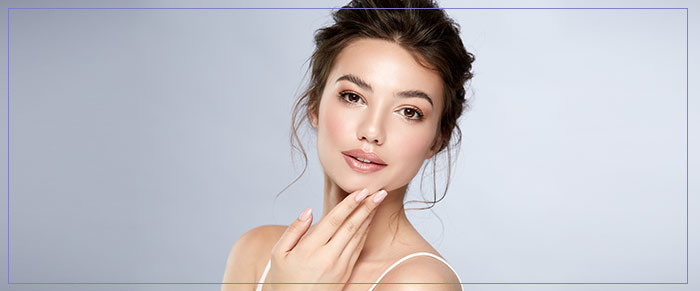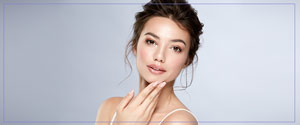 Table of Contents:
What does a MicroLaser peel do?
How long does a MicroLaser peel last?
What to expect after MicroLaser peel?
Who is a good candidate for MicroLaser Peel?
There are many different skin resurfacing treatments available on the market today, sometimes making it difficult to choose the right procedure for you. If you are looking to refresh and revitalize your aging, tired skin while simultaneously treating fine lines and wrinkles as well as hyperpigmentation, the MicroLaser Skin Peel treatment may be the best option to provide you with the beautiful complexion you've been wanting.
What does a MicroLaser peel do?

A MicroLaser peel procedure is a cosmetic skin resurfacing treatment that is used to reduce the appearance of mild fine lines and wrinkles, scars, and pigmentation to improve the overall tone and texture of the skin. The procedure is performed using focused light to apply gentle but targeted heat to remove the upper layers of the skin that will eventually peel off as the skin heals. It is a more effective treatment than chemical peels, particularly for treating hyperpigmentation since it can be localized to treat only the area that is of concern, and the use of the laser helps to stimulate increased production of collagen in the skin, providing even more volume and elasticity to the treated area.
How long does a MicroLaser peel last?

The MicroLaser peel procedure takes around 30 to 40 minutes to complete, and several days before the results will be revealed, but offers long-lasting results, with most patients being able to enjoy the results for several months at least, and those who take good care of their skin being able to prolong the results even longer. To ensure that the results can be enjoyed for as long as possible, patients will be provided with instructions and recommendations from the specialist that should be closely followed. Maintaining a good quality skin care regimen in between treatments and in general will help to prevent the skin from developing new fine lines, wrinkles, age spots, and scars. Properly protecting the skin from sun damage will be vital in maintaining the health of the skin and the beautiful results provided by the MicroLaser peel treatments.
What to expect after MicroLaser peel?

Immediately following the procedure, it is common to experience redness, swelling, and sensations similar to a sunburn for anywhere from 2 to 8 hours, with redness lasting for several days. The skin will likely start and finish peeling 2 to 3 days following the procedure, but it is very important that patients allow for the skin to peel naturally and avoid picking or scratching at the treated areas during this healing process. Around 5 to 6 days following the procedure, patients are allowed to apply makeup or other skin-safe products to the surface of the treated skin. Within a full week, the treated skin should be completely healed and the beautiful results will be revealed. It is common for patients to opt for several "build-up" treatments in order to achieve their desired final results, which can easily be sustained through sessions repeated every few months. Every patient will require varying numbers of treatments to reach their desired results and will have an individual timeline for how long they can go in between treatments. A consultation with one of our highly-qualified specialists will offer more accurate treatment estimations.
Who is a good candidate for MicroLaser Peel?

MicroLaser peel treatments can be used to treat a number of skin conditions, but will not be the right choice for everyone. If you have mild to moderate visible signs of aging in your skin, including fine lines and wrinkles, age/sun spots, or wish to have a more refreshed, radiant complexion, the MicroLaser peel procedure may be exactly what you need. Good candidates will also be of good physical health and will have reasonable expectations and goals for this type of treatment. To learn if MicroLaser peels are right for you, speak with one of our incredible team members at Pacific Coast Aesthetics today. For more information, contact us or book an appointment online. We are conveniently located at 28 Seascape Village, Aptos, CA 95003. We serve clients from Aptos CA, Capitola CA, Soquel CA, Santa Cruz CA, Live Oak CA, Watsonville CA, and surrounding areas.