Halo™ Laser Q&A
At Pacific Coast Aesthetics, we have a variety of laser treatments available such as Halo hybrid laser, Forever Clear BBL, laser hair removal, and more. For more information,

contact us

 today or simply 

book an appointment

. We are conveniently located at 

28 Seascape Village, Aptos, CA 95003

. We serve clients from Aptos CA, Capitola CA, Soquel CA, Santa Cruz CA, Live Oak CA, Watsonville CA, and surrounding areas.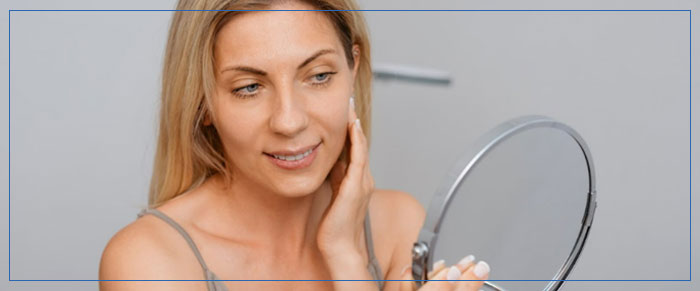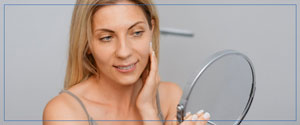 What is HALO™?
HALO™, the world's first Hybrid Fractional Laser, delivers both ablative and non-ablative wavelengths to the same microscopic treatment zone to get the best results with minimal downtime. The combined wavelengths remove aged tissue and stimulate collagen, giving your skin a younger, healthier, and more vibrant appearance with long-lasting results. HALO™ is a revolutionary skin-resurfacing technology that is unique to the Sciton laser and is the gold standard in anti-aging to correct fine lines, pores, discoloration (including melasma/sun damage), and scars.
Here's what to expect: During treatment, the two laser wavelengths work simultaneously to heat a microscopic column of skin to stimulate collagen in the deeper levels and treat skin damage that may not even be visible yet. The result is a healthy glow to the skin shortly after the 5-6 day healing process. Within months, the new stimulated collagen makes its way to the surface leading to smoother, firmer skin.
During the first week after treatment, the patient may experience swelling and will see MENDS (Microscopic Epidermal Necrotic Debris) which makes you look bronzed and feels like sandpaper but can be covered with tinted SPF or mineral makeup. It is important to avoid exercise during the first 48 hours and direct sun exposure as you heal. Sun hats and SPF are your new best friends! We always laser the entire face in order to prevent lines of "demarcation" between areas treated and those not, as well as to create a more dramatic result.
Older technologies required weeks of healing and yielded inferior results. With HALO™, patients benefit from a more comfortable experience, markedly faster recovery, and exceptional results. At Pacific Coast Aesthetics, we combine topical anesthesia, advanced cooling technology, and Pro-Nox (Nitrous oxide delivery system for patient comfort) to maximize patient comfort both during and after the procedure. The treatment is performed in our office and typically completed in about 45 minutes. We provide detailed post-care instructions, skin care products, and thorough follow-up by one of our knowledgeable team members to ensure your safety and satisfaction. At Pacific Coast Aesthetics, we are with you every step of the way!
Watch Our Halo Videos Below:
HALO Post-Treatment Instructions
HALO – What to Expect During Your Recovery
Halo Laser Before & After Photos
(Day – 0 to Day – 6)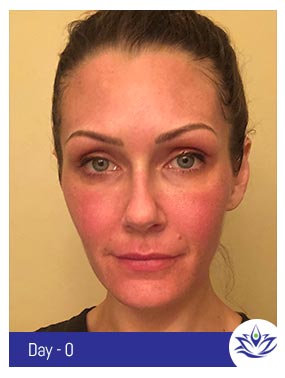 Laser treatments can reduce the appearance of wrinkles, acne scarring, age spots, and other blemishes. We can remove unwanted hair, tighten your skin, or balance your skin tone. Our state-of-the-art Sciton laser with JOULE™ platform ensures the safest and highest-quality treatments in the industry!