truFlex® Body Contouring Treatment Near Me in Aptos CA
Are you looking for treatment that can help you strengthen, firm, and tone your muscles? truFlex is the right option for you! Personalized muscle-sculpting treatment that adjusts to your fitness level, shape, and goals. For more information,

contact us

or

schedule an appointment

. We are conveniently located at 28 Seascape Village, Aptos, CA 95003.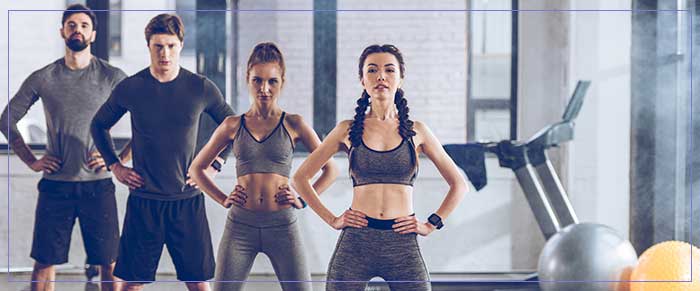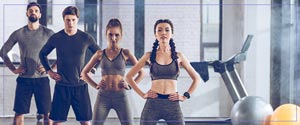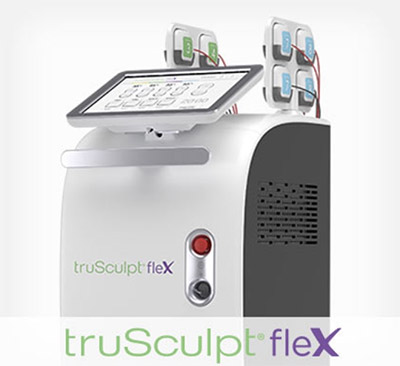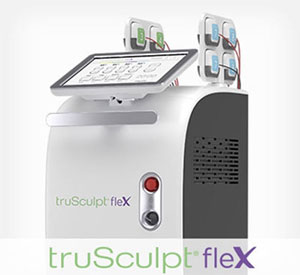 Table of Contents:
What is truFlex®?
How Many Treatment Sessions Will I Need?
Does Muscle Sculpting Replace Exercise?
What is truFlex®?

truFlex is a state-of-the-art muscle-sculpting device that offers personalized treatments based on your individual fitness level, body shape, and goals. truFlex safe and highly-effective Multi-Directional Stimulation (MDS) technology targets unique combinations of muscle groups, maximizing results by varying the type and intensity of your work-out. Whether you're a beginner, a fitness enthusiast, or a competitive athlete in top physical condition, truFlex has a personalized treatment regimen tailored to your specific needs.

Personalized Body Sculpting Treatments Tailored to You

At Pacific Coast Aesthetics, we value diversity and understand that each person is unique. Patients with different body types, goals, and fitness levels require a muscle-sculpting technology that adapts to them, not the other way around. Only truFlex uses Multi-Directional Stimulation to produce deep muscle contractions that move muscles in different ways, simulating a variety of different workouts.

Prep Mode is a great way to explore the benefits of truFlex It is designed for beginners or those getting back into fitness after a period of inactivity. During your treatment, you will experience smooth and synchronized activation of specific muscle groups, designed to warm up, stretch, and awaken muscles by building a slow tolerance to muscle contractions.

Tone Mode increases strength and enhances endurance by producing a variety of deep muscle contractions that are held to the point of muscular exhaustion before relaxing the muscle and allowing it to recover.

Sculpt Mode stimulates deep, fast, sequential contractions to build muscle mass and increase basal metabolic rate.

truFlex captures the benefits of both Tone and Sculpt Mode by combining them in a single work-out. The percentage of each mode depends on your specific goals and fitness level.

Treat Multiple Body Areas in a Single Session
(Or … Bring a Friend!)

truFlex uses 16 different handpieces to target multiple small and large muscle groups. For this reason, more than one body area (abs, butt, quads, calves) can be treated during a single session. Or bring a friend, and both you and your friend can be treated simultaneously during the same session!

The Sky's the Limit!

Don't be limited by a substandard device. With truFlex, the intensity of muscular contractions can be adjusted up or down depending on how much you can handle. Increase the intensity of your workout as your fitness level improves. Think you're at the top of your game? Think again. You'll get stronger. You'll get better. But you'll never max out!

How Many Treatment Sessions Will I Need?

We like to start by getting to know you. During your treatment, we'll ask about your experience and fitness goals. Our expert clinicians will help you select the right treatment regimen for your individual needs and desires. Call us to schedule an appointment. We look forward to working with you!

Does Muscle Sculpting Replace Exercise?

We certainly hope not. Regular exercise is vital to our health, happiness, and longevity. Muscle sculpting is a powerful tool to help maximize gains, improve appearance, build strength and endurance, avoid injuries, and to reach new levels of success in your fitness goals. Exercise, self-care, and proper nutrition complement the many benefits of muscle-sculpting, and vice-versa. It's your body. Take joy in movement! For more information, contact us today or simply book an appointment. We are conveniently located at 28 Seascape Village, Aptos, CA 95003. We serve clients from Aptos CA, Capitola CA, Soquel CA, Santa Cruz CA, Scotts Valley CA, Live Oak CA, and Watsonville CA.