Dysport Injections Specialist in Aptos, CA
Dysport is an FDA-approved treatment for facial lines, rhytids, and wrinkles, as well as a range of other skin cosmetic issues. It offers effective wrinkle minimization and natural-looking results with no downtime. Dr. John Beuerle, April Umek, PA-C, and the team at Pacific Coast Aesthetics provide Dysport injections suitable for your unique needs and goals. For more information, contact us today or schedule an appointment online. We are conveniently located at 28 Seascape Village, Aptos, CA 95003.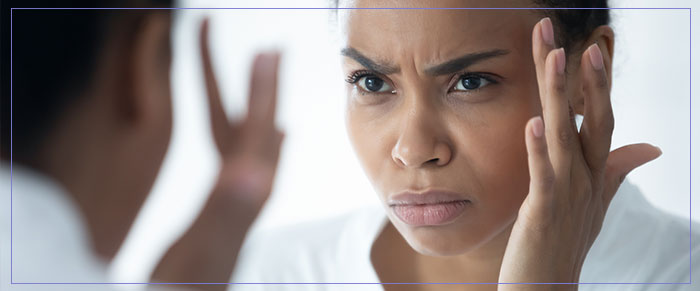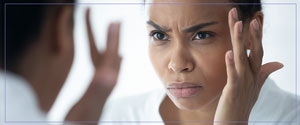 Table of Contents:
What are the benefits of Dysport?
How long do Dysport injections last?
How often should you get Dysport done?
What makes Dysport last longer?
Dysport is a type of cosmetic filler that functions more similarly to Botox than to other dermal fillers as each injection of Dysport includes a very small dose of botulinum toxin, which works to paralyze the treated muscles to prevent dynamic wrinkles. Dynamic wrinkles develop in areas of frequent muscle contractions that have caused the skin to crease in the same area repeatedly, to the point in which the skin becomes permanently creased. This type of wrinkle can be harder to treat since everyone has frequently used facial expressions that use several muscles at once, and the use of those muscles are predominantly subconscious. So unless the muscles are treated with something that prevents them from moving, even temporarily, the creases will only continue to worsen.
What are the benefits of Dysport?

Many patients who are in search of an easy treatment to reduce the appearance of fine lines and wrinkles that have appeared on their face with age will be recommended to try injections of Dysport as it comes with many benefits that cannot be found in other dermal fillers. Dysport has a very smooth consistency, which makes it spread out in the skin very nicely to provide natural results that blend in with the rest of the complexion. It is also very effective at preventing new wrinkles from forming or existing wrinkles from deepening since it contains very small doses of botulinum toxin, which temporarily paralyzes the muscles into which it is injected, stopping dynamic wrinkles in their tracks. The results from Dysport injections are effective, safe, and provide reliable results that are long lasting, and the treatment itself is fairly quick and requires zero downtime, making it a very convenient cosmetic procedure.
How long do Dysport injections last?

It is common for the results from Dysport injections to last anywhere from 3 to 5 months, depending on how much has been injected and how quickly the metabolic rate of each individual patient processes the injected substances. If not enough Dysport has been injected, patients are likely to see their results fade after 2 months. All injection specialists will ensure that their patients are provided with any recommendations or instructions to ensure that their beautiful results will last as long as possible, with most of these recommendations including maintaining a good skin care routine that should be followed regardless of treatment type. This includes having good quality products that will cleanse and moisturize the skin, and a strong SPF to ensure that the skin is sufficiently protected from sun damage.
How often should you get Dysport done?

Most patients will want to receive injections of Dysport every 3 to 4 months to maintain the results without allowing them to fade entirely in between. Most specialists will recommend that patients do wait at least 90 days in between treatments to ensure that the botulinum toxin has had enough time to completely be worked out of the body before the next injections are performed. If you are finding that your results are unable to last the 90 days, your injection specialist will be able to provide recommendations to help prolong those results a bit longer, including maintaining good general health through a healthy diet drinking plenty of water on a daily basis, protecting your skin from sun damage every time it is directly exposed to sunlight, avoiding smoking or over consumption of alcohol, and following all provided after-care instructions for the first few days after the procedure. Many patients will be able to go closer to 5 or 6 months in between sessions, particularly if they are younger and still have high levels of collagen and elastin production in the skin.
What makes Dysport last longer?

While it is always recommended to maintain a good skin care regimen, follow a relatively healthy diet, and just take care of your body and skin in general to help prolong the lifespan of your Dysport injections, regular exercise has also shown to help sustain those results. Integrating regular exercise into your weekly routine will help to reduce stress levels, and works to boost oxygen and nutrients in the skin to further slow down the effects of aging both in your entire body as well as that are visible in your skin. Regular exercise combined with sufficient hydration of the body will help to make sure that your skin is beautifully radiant and smooth for as long as possible.

Dysport is an ideal treatment choice for people with moderate to severe frown lines. It is a quick lunchtime procedure that produces remarkable results. For more information, contact us today or schedule an appointment online. We are conveniently located at 28 Seascape Village, Aptos, CA 95003. We serve clients from Aptos CA, Capitola CA, Soquel CA, Santa Cruz CA, Live Oak CA, Watsonville CA, and surrounding areas.