Causes of Facial Aging and How Botox Can Help?
Botox treats and discourages the noticeable visible signs of aging on the face by relaxing hyperactive muscles on the face and lowering their motion that generates facial lines. Discover the amazing benefits that Botox has to offer and how it can help take years off your complexion. For more information, contact us today or book an appointment online. We are conveniently located at 28 Seascape Village, Aptos, CA 95003.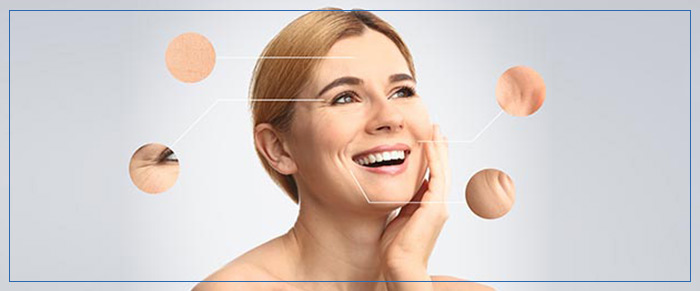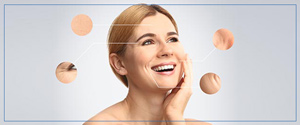 Table of Contents:
What is the best treatment for an aging face?
How can I stop my face from aging?
Where can I get Botox on my face?
How long between treatments should I get Botox?
Aging is an inescapable part of life. Although no one is exempt from it, there are ways to slow down the aging process, and even temporarily reverse it. One of the biggest causes of premature aging is sun exposure, as its ultraviolet-radiation damages the elastin in the skin, an essential protein found in connective tissues and the dermis. There are many anti-aging treatments available, but few are as tried and true as Botox.
What is the best treatment for an aging face?


There are many treatments available for aging faces, including those that counter wrinkles, fine lines, sagging skin and discolorations. As each individual is unique, the best treatment will differ from patient to patient. Some of the most reputable treatments for aging skin include:

Botox — Injections of Botox—which are composed of the botulinum toxin—are effectual treatments for wrinkles, fine lines and other signs of aging. They also carry very few risks, and require no downtime or recovery period.

Dermal Fillers — Dermal fillers are popular cosmetic injectables that are used to counteract the aging process. They can minimize deep lines and furrows, and can fill in depressed areas of the face, such as the eyes or cheeks.

Microdermabrasion — A minimally invasive procedure that helps renew overall skin tone and texture, microdermabrasion can help improve many signs of aging, including sun damage, wrinkles, fine lines and age spots.

Laser Therapy — There are many types of laser therapy on the market, each with their specific application and use. These include BBL (BroadBand Light) and Halo Laser.

How can I stop my face from aging?


There are several things you can do to help prevent your face from aging, most of which include changes to your routine or lifestyle. These include:

• Protecting your skin from the sun every day
• Applying self-tanner rather than getting a tan
• If you smoke, stop
• Avoiding repetitive facial expressions
• Eating a healthy, well-balanced diet
• Drinking less alcohol
• Exercising most days of the week
• Cleansing your skin gently
• Washing your face at least twice a day and always after a workout or sweating heavily
• Applying a facial moisturizer every day
• Stop using skin products that sting or burn

Where can I get Botox on my face?


Although Botox can be administered to several different areas across the face, some areas are more common than others. Some of the most popular facial regions where Botox is used include:

• The 'number 11's' between your eyebrows, also known as glabellar lines
• Forehead wrinkles
• Wrinkles around the eyes (crow's feet)
• Top of the nose (bunny lines)
• Under the eyes (tear trough)
• Lipstick lines (around the mouth)
• Chin (to prevent dimpling)

How long between treatments should I get Botox?


When receiving Botox for the same area, one should wait until the effects have worn off from the previous treatment, after approximately three to four months. Waiting this period ensures the best results are achieved and maintained. If you are treating a different area of the face, it may be safe to receive another course of injections within this timeframe. Please speak with your administering clinician to see how long you should wait before receiving another Botox treatment.

If you or someone you love wants to minimize the signs of aging on the face, come to Pacific Coast Aesthetics today. Our kind and compassionate professionals can help you look younger with our Botox injections. Call us today to book an appointment. We look forward to serving you!