truBody Treatment Q&A
At Pacific Coast Aesthetics, our team of professionals offers safe and effective truBody treatments to help you achieve the body shape you've always wanted. This treatment helps in releasing fat from your body and gives you a contoured body. truBody is an excellent procedure for men and women who want to eliminate stubborn fat pockets and improve the overall appearance of their bodies. Contact us today for more information about truBody or book an online appointment with one of our specialists today. We are conveniently located at 28 Seascape Village, Aptos, CA 95003.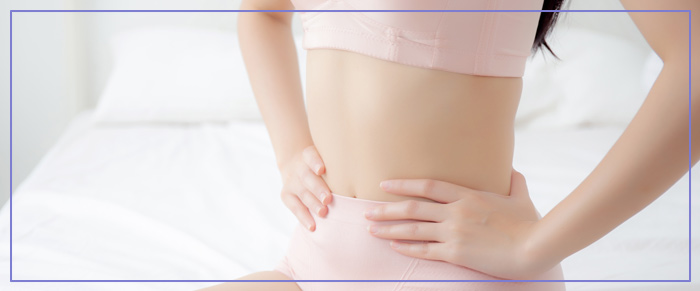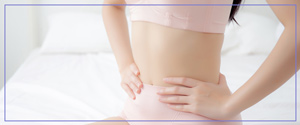 Table of Contents:
What is the truBody procedure?
Does truBody actually work?
How long do truBody results last?
Who is a good candidate for the truBody procedure?
Achieving the dream shape of your body can be a struggle. There's always one area that seems resistant to change or that won't budge despite your best efforts to tone it.
truBody treatment is the answer to this phenomenon, an advanced body sculpting technology that utilizes Radio Frequency (RF) technology for non-invasive body contouring, skin tightening, and cellulite reduction. This non-surgical body shaping treatment improves the appearance of sagging skin and fatty deposits by mobilizing and breaking down stubborn fat cells, helping patients to target stubborn spots so they can achieve the results they're looking for.
What is the truBody procedure?

The truBody procedure is a non-invasive body contouring treatment that utilizes advanced radiofrequency and ultrasound technology to eliminate stubborn fat pockets and tighten the skin. It's a safe and effective alternative to invasive procedures like liposuction that require invasive surgery, recovery, and downtime.
 
During the truBody procedure, a handheld device delivers energy deep into the targeted skin layers, zoning in on fat cells to destroy them without damaging surrounding tissue. This advanced technology also stimulates collagen production, which results in smoother, tighter skin in the area being treated. 
 
This procedure is performed in a medical or medspa office setting and does not require anesthesia or downtime, allowing patients to resume their daily activities immediately after treatment. It can be used to target areas like the abdomen, thighs, hips, and arms to improve the shape of the body and promote skin tightening.
Does truBody actually work?

truBody has been shown to be effective in reducing fat in targeted areas of the body. The low-level laser therapy that is used during the procedure penetrates the skin and targets fat cells directly. This causes the fat cells to release their stored fatty acids into the bloodstream, where they are then metabolized by the body as energy.
 
While truBody contouring is not a magic solution for weight loss, it can help to reduce stubborn areas of fat that are resistant to diet and exercise.
 
It is important to note, however, that the results of the procedure can vary from person to person. Some patients may see significant results after just one session, while others may require several treatments to see their desired results.
How long do truBody results last?

To answer this question, it's essential to understand that truBody contouring is not a weight loss procedure. It is designed to reduce stubborn fat deposits and contour the shape of the body.
 
The results are long-lasting, but they do require maintenance and a healthy lifestyle to last. Typically, truBody contouring results can last for several months to a year.
 
However, the longevity of truBody contouring results can vary based on several factors. This includes the individual's age, genetics, and weight changes.
Who is a good candidate for the truBody procedure?

 A good candidate for truBody is someone that is currently at or near their ideal body weight but struggles with localized fat pockets. These areas of unwanted fat may be resistant to diet and exercise, making traditional weight loss methods ineffective, and that's where truBody can help. This non-invasive treatment can target those problematic areas, including thighs, abdomen, love handles, and arms, resulting in a smoother, more defined silhouette.
 
truBody is also an ideal option for those who want to improve their body shape but don't want to undergo invasive and painful surgery. This procedure requires no incisions or recovery time, making it a convenient option for those looking to achieve a more toned and contoured body without it impacting their day-to-day lives. 
 
Lastly, truBody contouring is suitable for anyone that is in good health and has realistic expectations about their results. This is not a weight loss cure but is an effective aid in helping patients get the shape they want. Therefore, patients should be willing to maintain a healthy lifestyle with regular exercise and a balanced diet to ensure their long-term results.
 
For more information about truBody treatment, contact us at Pacific Coast Aesthetics or book with us online to schedule an appointment. Our experienced and knowledgeable team would be happy to walk you through the process and answer any questions that you may have about this service. We are conveniently located at 28 Seascape Village, Aptos, CA 95003. We serve clients from Aptos CA, Capitola CA, Soquel CA, Santa Cruz CA, Scotts Valley CA, Live Oak CA, and Watsonville CA.