Full Facial Balancing Treatment Specialist in Aptos, CA
Injectable treatment options provide outstanding effects for people of all ages and genders. While each injectable might improve your appearance, combining them with full facial balancing can improve your appearance and boost your self-confidence. Book your next appointment now to learn more about the benefits of full facial balancing treatments and meet our team of professionals! Full facial balancing is available at Pacific Coast Aesthetics. For more information, contact us or book an

appointment online

. We are conveniently located at 28 Seascape Village, Aptos, CA 95003.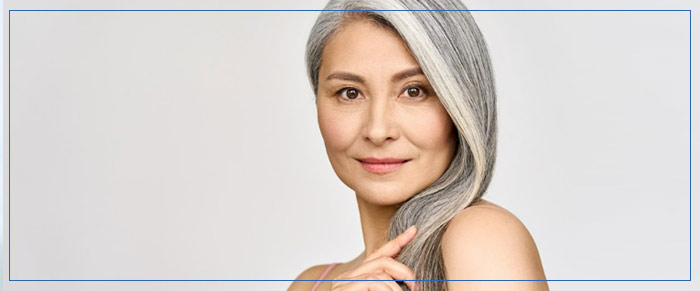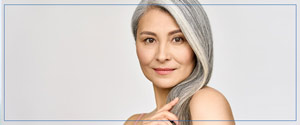 Table of Contents:
What is full facial balancing?
How long does facial balancing last?
How does facial balancing work?
Can fillers make my face more symmetrical?
What is full facial balancing?

Full facial balancing, also known as full face rejuvenation, involves a comprehensive assessment and treatment approach where various structural areas of your entire face, including the cheeks, jawline, and chin, are carefully evaluated and injected with fillers.

This technique aims to achieve harmonization and symmetry across all facial features by utilizing injectables collectively. Unlike the isolated focus on specific wrinkles or regions, full facial balancing considers the face as a cohesive unit.

This method, whether pursued for anti-aging or facial harmony, yields results that are both subtle and naturally enhancing. Through strategic placement of injectables in different facial zones, it's possible to restore equilibrium and proportion to the facial appearance.

Commonly requested areas for addressing asymmetry often encompass the cheeks, chin, and lips. A comprehensive assessment takes into account the underlying bone structure, skin elasticity, and more essential factors that influence the approach to achieving full facial balance.

Zeroing in on one area alone may risk creating disproportions, and an uneven aesthetic. Individual facial uniqueness arises due to factors such as injury, sun damage, smoking, or lifestyle choices, leading to imbalances.

When pursuing full facial rejuvenation, a thorough consideration of these aspects ensures a tailored and personalized treatment plan, resulting in a harmonious and balanced overall appearance.
How long does facial balancing last?

With its focus on the entire face rather than isolated features, full facial balancing aims to avoid an exaggerated appearance or drastic alteration of an individual's facial structure. This approach enables practitioners to introduce subtle adjustments that enhance symmetry and equilibrium across the entire facial framework.

These changes preserve the unique expressions and features that define a person's individuality. On average, results for structural areas such as cheeks, jawline, chin, temples, and noses endure for approximately a year and a half.

Meanwhile, outcomes for areas like lips and nose-to-mouth lines typically persist for around a year. It's important to note that these are average durations, and the longevity of the filler can vary.

Metabolism can influence how quickly filler dissolves, leading to variations in duration among individuals. Additionally, some may experience extended effects while others may find them to diminish sooner. Subsequent treatments often yield longer-lasting results.

Following the initial two sessions, it's common to experience the results for a longer interval before the need for further sessions, sometimes even spanning a couple of years. Worth considering is that most people generally require lesser amounts of filler in follow-up treatments.
How does facial balancing work?

Injectable treatments offer remarkable results for people of all ages, regardless of gender. While each injectable can enhance your appearance, combining them can bring balance to your face and boost your self-assurance in your appearance.

Upon injection, hyaluronic acid gels induce a natural plumping effect by attracting water into the tissue. This quality enables them to restore volume in areas where it has diminished, while also contributing to facial feature symmetry and the softening of wrinkles and fine lines.

This comprehensive approach seeks to achieve a well-balanced appearance that accentuates an individual's inherent beauty, all while preserving a naturally symmetrical and harmonious facial structure.

Ideally, the goal of facial balancing is to achieve full correction in one session, often requiring multiple filler syringes. This approach tackles all areas of imbalance simultaneously, resulting in the most natural and harmonious results possible.
Can fillers make my face more symmetrical?

Addressing only specific facial regions can lead to imbalances and an uneven aesthetic. Although some degree of asymmetry is common and contributes to our uniqueness, achieving favorable balance ratios tends to result in a more harmonious and appealing facial symmetry.

The application of dermal fillers for facial balancing is aimed at attaining proportion and equilibrium among key facial features. This involves enhancing chin projection, refining lip shape, sculpting jawline contours, and boosting cheek volume and lift. Through these measures, facial balancing endeavors to create a refreshed, symmetrical, youthful, and authentically natural facial appearance.

Full facial balancing is available at Pacific Coast Aesthetics. For more information, contact us or book an appointment online. We are conveniently located at 28 Seascape Village, Aptos, CA 95003. We serve clients from Aptos CA, Capitola CA, Soquel CA, Santa Cruz CA, Live Oak CA, Watsonville CA, and surrounding areas.