What Are the Benefits of AviClear?
AviClear is the first and only FDA-approved energy technology for mild to severe acne treatments. AviClear has a number of benefits, including the ability to reduce breakouts, improve complexion clarity, and improve skin textures. It effectively decreases your oil glands, causing your pimples to disappear and preventing new ones from developing. This advanced skincare product is appropriate for all skin types. At Pacific Coast Aesthetics, AviClear is available. For more information, contact us today or schedule an appointment online. We are conveniently located at 28 Seascape Village, Aptos, CA 95003.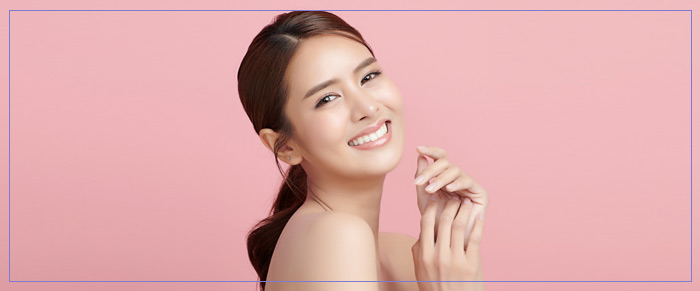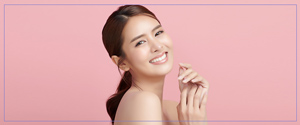 Table of Contents:
Does AviClear really work?
How long does it take to see results from AviClear?
What are the results of AviClear?
Does AviClear improve skin texture?
AviClear is an innovative acne treatment that uses energy produced by an FDA-approved laser device that is able to selectively target the sebaceous glands that are responsible for the vast majority of breakouts. Most other acne treatments are not able to treat the acne at its source, being the sebaceous glands, and are not effective or safe for use on varying skin tones and skin types. The most common treatments for acne include prescription topical creams or oral pills, both of which come with a variety of side effects that can end up being long-term. AviClear is one of the safest and most effective acne treatments that provides long-terms results available on the market today.
Does AviClear really work?

Even though AviClear is still a relatively new acne treatment, studies and patient reviews have been able to conclude that around 90% of patients will see substantial results, with at least 50% of their acne being completely erased after a full course of treatment. It is an effective treatment for both treating active acne as well as preventing future breakouts through the use of a safe laser treatment that specifically targets the over-producing oil glands to slow down that oil production to provide fewer pores that are blocked, and therefore less acne. This treatment is unique compared to all other acne treatments in that it targets the direct cause of the acne, pores that have been clogged with a combination of dead skin and oils, also known as sebum.
How long does it take to see results from AviClear?

Most patients will undergo 3 sessions of AviClear, with 90% of patients seeing approximately half of their skin condition clear away with these treatments alone. The results that are provided from final of the 3 sessions will take anywhere from 4 to 12 weeks to fully develop. These sessions should be spaced around 3 to 4 weeks apart to allow for the skin to heal in between treatments, but they only take around 30 minutes to complete, making them a quick and convenient procedure. Those with less severe acne may notice that they have achieved their desired final results after just one treatment, with the results being fully developed after around one month, but those with more severe acne may wish to continue with all three initial sessions and while they will be able to start seeing positive results around one month after the initial session, the final results will not be seen until around one month after the third session.
What are the results of AviClear?

The success rates of AviClear treatments are very high, providing beautiful results that will last for around 9 to 12 months after just 3 quick, non-invasive treatments. Many patients have reported having visible improvements in their skin for closer to 2 years following the treatments, making the treatment deemed as semi-permanent. The results will typically start to develop around one month after the first session, and will continue improving for several months as more acne is preventing from developing. AviClear treatments are very effective at treating and preventing cystic acne, blackheads, whiteheads, and all other types of acne, providing a safer and more effective treatment option than traditionally prescribed oral medications and topical ointments, which come with varying side effects. The results provided from the AviClear treatments can be supported and prolonged with proper skin care maintenance, including a good quality daily skin care regimen, staying well hydrated, maintaining a diet that is relatively healthy and excludes foods that may be contributing to worsened skin conditions wherever possible, as well as any other recommendations provided by your AviClear specialist.
Does AviClear improve skin texture?

AviClear is a very safe and effective treatment for almost every patient who has mild to severe acne, regardless of skin type, skin tone, and age, which is rare to find through cosmetic facial treatments. Through the series of treatments, patients will be able to enjoy a new complexion that is much more even in both tone and texture, as the small bumps that come with all types of acne will be diminished and prevented. Results from AviClear treatments will decrease the appearance of redness or discoloration that has been caused by both the stubborn acne as well as the acne scars, the reduction of active acne including pimples, blackheads, whiteheads, and cystic acne will provide a smooth and clear complexion.

AviClear is a specialized laser treatment that targets acne's underlying causes. Available at Pacific Coast Aesthetics. For more information, contact us today or schedule an appointment online. We are conveniently located at 28 Seascape Village, Aptos, CA 95003. We serve clients from Aptos CA, Capitola CA, Soquel CA, Santa Cruz CA, Scotts Valley CA, Live Oak CA, and Watsonville CA.