Cellulite Reduction Treatment Specialist in Aptos, CA
Cellulite can be reduced by combining exercise, nutrition, and various treatments. Cellulite reduction refers to any treatment that smooths, decreases, or removes the presence of cellulite on the body. Dr. John Beuerle MD., offers effective cellulite reduction treatment at Pacific Coast Aesthetics. For more information, please

contact us

or book an

appointment online

. We are conveniently located at

28 Seascape Village, Aptos, CA 95003

.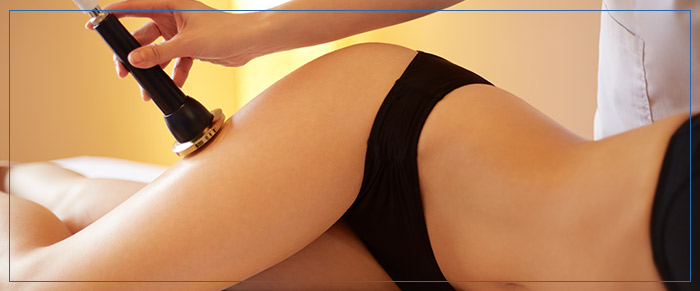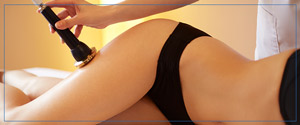 Table of Contents:
Can you get rid of cellulite?
What causes cellulite?
Can Cellulite ever go away?
How can I reduce cellulite on my legs?
What treatments do you offer for cellulite?
Most of us know all about cellulite – it's that lumpy, dimpled flesh that is seen on the buttocks, hips, and thighs. Cellulite forms below the skin and is a more common condition in women, and the reason why some people develop it, and others don't, still is not clear. However, it tends to run in families, which means that genetics plays a role, and it also is more common in older adults who are overweight.
Cellulite is not a health risk. But, if the appearance of cellulite is bothering you, then there are a number of therapies available that may help, and they are certainly worth looking into. Between 80 and 90 percent of women may experience a formation of lumps and dimples in the skin at some point in their lives.
Can you get rid of cellulite?

There is no way to completely get rid of cellulite, despite all the claims out there that certain creams or other products will get rid of the problem. There are however some skincare treatments available at med spas that can help reduce its appearance, and the only way to achieve the best results is to work with a reputable healthcare provider who may help identify what treatments are best suited for you. Also, Pacific Coast Aesthetics has the latest in technology which will also help you achieve the best results.
What causes cellulite?

As indicated, cellulite is a very common and harmless skin condition and is more prevalent in women. Many people try to improve the appearance of their skin through exercise, diet, weight loss, creams, and massages, and there are even medically proven treatment options available. Little is known as to what actually causes cellulite.

What is known is that factors and genetics play a role in cellulite, as do skin structure, skin texture, and body type. Other factors as to what may cause cellulite include muscle tone and weight, although people who are in very good shape can have it too.
Can Cellulite ever go away?

If you have cellulite, you are not alone – 80% to 90% of women of all shapes and sizes have it. You should know that cellulite can never fully go away, but it can be treated to help boost your confidence and appearance. So, what are some ways to help enhance your appearance? Topical treatments are one avenue to explore, and so is a daily exercise that will help firm and tone muscles and tighten up your skin. Following a healthy diet is also good to help reduce its appearance. Laser treatment, non-invasive energy-based therapies, dermal fillers, and even surgery, are also innovative solutions worth exploring if you are dead set on doing something about your cellulite.
How can I reduce cellulite on my legs?

There are a number of ways to reduce cellulite on the legs, according to healthcare providers. Brushing, retinol body creams, serums, coffee scrubs, eating a healthy diet, drinking lots of water, daily exercise, and treatments offered at our med spas all help reduce cellulite in the legs.
What treatments do you offer for cellulite?

We offer customized treatment plans for each individual. Following are the 2 most wanted treatments for cellulite at our med spa:

TruSculpt® iD

TruSculpt iD is a non-invasive treatment that uses radiofrequency (RF) energy to heat deep layers of skin. This heat has the ability to eliminate fat cells in the targeted area while also stimulating the skin to tighten and smooth it.

QWO®

QWO is the first FDA-approved injectable cellulite treatment that works by disintegrating the fibrous bands that generate deep dimples.

If you want to help treat your cellulite, then we welcome you to contact us. We offer cellulite treatment and our cutting-edge facility offers the best in technology and our staff is committed to ensuring the best results that will boost your appearance and confidence. Feel free to call us or book an appointment online. We are conveniently located at 28 Seascape Village, Aptos, CA 95003. We serve clients from Aptos CA, Capitola CA, Soquel CA, Santa Cruz CA, Scotts Valley CA, Live Oak CA, and Watsonville CA.