Upneeq Eye Drops for Droopy Eyelids in Aptos, CA
Are you looking for a solution to get rid of droopy eyelids? At Pacific Coast Aesthetics, we can provide you with the one-of-a-kind product Upneeq to help correct your droopy eyelids.

Contact us today

for more information – our specialists would be happy to answer any questions that you may have. You can also

book an appointment

. We are conveniently located at

28 Seascape Village, Aptos, CA 95003

.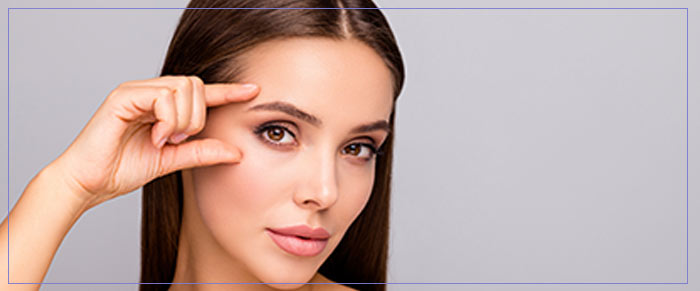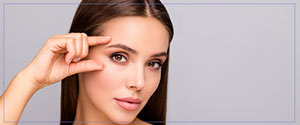 Table of Contents:
What is Upneeq?
What is Upneeq used for?
How quickly does Upneeq work?
Can Upneeq help ptosis?
If you have droopy eyelids, you likely know what a pain they can be. In addition to interfering with the overall function of your eyes, they can make your eyes appear considerably smaller than they actually are. Many people also complain that it makes them look unintentionally uninterested or tired to those they're conversing with, affecting their self-confidence and self-esteem.
Droopy eyelids can be caused by aging, genetics, eye surgery, medical conditions, or when Botox inadvertently travels to the eyelid muscles. While congenital (present from birth) droopiness can usually only be corrected with surgery, acquired droopiness that has developed over time can often be treated with Upneeq.
What is Upneeq?

Upneeq is a prescription version of the drug oxymetazoline ophthalmic that is specially formulated to treat ptosis – a medical condition that causes one or both eyelids to droop. It boasts an easy at-home application process where one drop is placed in the affected eye, providing 6-8 hours of lift in the eyelid. 

Upneeq is currently the only product on the market that has been clinically tested and FDA-approved to temporarily relieve droopy eyelids. It is safe for use in adults and children who are over 13 years old. Results are typically seen within 15-20 minutes of applying the eyedrop, making it a great option for those who want timely results. 
What is Upneeq used for?

Upneeq is used to temporarily lift drooping eyelids to either (1) improve your field of vision or (2) create a better aesthetic. It is currently the only FDA-approved eyedrop for drooping eyelids, boasting easy application that can be used for 6-8 hours of lift per daily dose. 

Upneeq provides a non-surgical alternative to eyelid lift surgery, with patients typically seeing about 1mm of lift in the upper eyelid. This can dramatically improve the appearance of droopy eyes and also aids in improving the scope of your vision.

It is the first non-invasive treatment of its kind, specifically targeting those with eyelid ptosis that do not want to undergo costly and painful surgery.  
How quickly does Upneeq work?

Not only does Upneeq work to temporarily reverse the look of drooping eyelids, but it does that task quickly and efficiently! Clinical studies have shown that the majority of users saw a difference in their eyelids within the first 20 minutes of application. In some patients, it took longer, with the results appearing after two hours, but that was a rarer occurrence. 

Always use Upneeq as prescribed by your doctor or specialist: a single dose, once daily, unless otherwise indicated. 

It's important to note that the effects of Upneeq are only temporary, lasting between 6-8 hours. The lid will begin to droop again as the medication wears off. Consult with your doctor to determine whether short-term or long-term use of Upneeq is right for you. 
Can Upneeq help ptosis?

Upneeq is currently the only FDA-approved eyedrop on the market that has been clinically shown to temporarily improve ptosis (droopy eyelids). It's also an incredibly efficient way of lifting eyelids, taking only 15-20 minutes to provide observable results. 

This product contracts the specific eyelid muscle responsible for elevating the eyelid, causing the eyelid to open 1–2 mm wider for 6-8 hours following application. This creates a significant and noticeable difference, albeit a temporary one. 

It's important to note that congenital droopy eyelids (those that have been there since birth) cannot be treated with Upneeq. It may also not be an appropriate option for people with certain medical conditions or who are taking specific medications, which is why it's important to always talk to your physician before starting to take it. 

If you would like more information about Upneeq or are wondering if it's the appropriate choice for you, contact our specialists at Pacific Coast Aesthetics today. We would be happy to walk you through the pros and cons of this treatment plan so that you can feel confident moving into your decision. You can also book an appointment. We are conveniently located at 28 Seascape Village, Aptos, CA 95003. We serve clients from Aptos CA, Capitola CA, Soquel CA, Santa Cruz CA, Live Oak CA, Watsonville CA, and surrounding areas.