Benefits of Lip Fillers Q&A
Lip fillers can replenish your lips' lost volume while also improving the symmetry and definition of your facial features. Dr. John Beuerle MD., at Pacific Coast Aesthetics offers non-invasive procedure to help you achieve fuller and more youthful lips. Read on to find the benefits of lip fillers. For more information,

contact us

today or book an appointment online. We are located at

28 Seascape Village, Aptos, CA 95003

.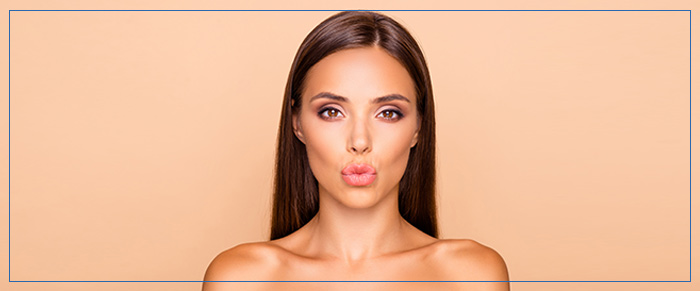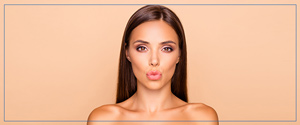 Table of Contents:
What does lip filler help with?
What are the benefits of lip fillers?
Who can benefit from lip fillers?
Lip fillers are one of the more popular procedures we perform at our office. Lip fillers are an easy way to enhance your natural lip shape without surgery complications. Our experienced practitioners work one-on-one with you to create a customized treatment plan that gives your lips the best result possible.
We often get asked what lip fillers are and what they are used for, so we wanted to put together a quick Q&A to address some of the most common questions we hear from our clients.
What does lip filler help with?


Lip fillers help improve the appearance of thin lips and can also create a more youthful appearance. Lip fillers help correct lips that are too thin, uneven, misshapen and help "plump up" lips that appear to be aging prematurely. Lip fillers are a great way to add fullness and volume to lips, creating a more desirable shape and giving you a fuller, more youthful-looking pout.

Treatment consists of dermal filler injections in the upper and lower lips, which can increase the overall volume of your natural lip tissue. This is particularly useful for those who have thinner lips or uneven edges on the corners of their mouth.

Using hyaluronic acid as the filler, this treatment is popular because it's fast and easy to obtain results that last anywhere from six months to a year at a time. Patients love how natural they look immediately following treatment.

What are the benefits of lip fillers?


Treatment with lip fillers is a procedure that can be performed quickly, efficiently, and reliably. It doesn't require any general anesthesia, and it's generally painless.

The most common benefit of having your lips filled is that lip fillers are an excellent way to temporarily or permanently increase the volume of your lips.

Lip fillers are used as a non-surgical way of giving the lips a plumper and fuller look. The treatment is also known as dermal fillers and can be provided by various methods. Lip injections are one of the most popular cosmetic procedures available today, and with good reason.

Want to learn more about lip fillers? Read on for all you need to know about the benefits of lip fillers and which procedure is best for you.

Who can benefit from lip fillers?


Anyone unhappy with their lip size, shape, or volume can be a candidate for lip fillers.

However, everyone has expectations about what they see when they look in the mirror. While deciding if this procedure is right for you, keep these factors in mind:

Age: Most people's lips thin and lose volume as they age. If your lips are thinning or your smile lines are becoming more prominent, it may be time to consider injections.

Smoker: Smoking damages your skin and reduces its ability to heal naturally. If you smoke and want to try injections, you may need more than one treatment. It also causes wrinkles around the mouth area by drying out the skin. Smokers are a great candidate for lip filler injections.

Prescription Medications: Some prescriptions thin the skin and create wrinkles around the mouth. Lip fillers can correct these issues; however, we do not recommend starting any new medications prior to receiving lip fillers injectables.

The bottom line is that receiving lip fillers can be done with very few risks or complications. Lip augmentation is not only natural-looking, but it creates the looks of fuller, more youthful, and balanced lips. Whether you are looking to enhance your appearance or make your lips look fuller, rounder, wider, or just to add some color. Lip fillers may be a great alternative.
 
Visit Pacific Coast Aesthetics for more information on how you can obtain fuller lips with lip fillers today. For more information, call us today or simply book an appointment. We are conveniently located at 28 Seascape Village, Aptos, CA 95003. We serve clients from Aptos CA, Capitola CA, Soquel CA, Santa Cruz CA, Live Oak CA, Watsonville CA, and surrounding areas.